Home

/

Store

/

Sample pack 4 colors - Classics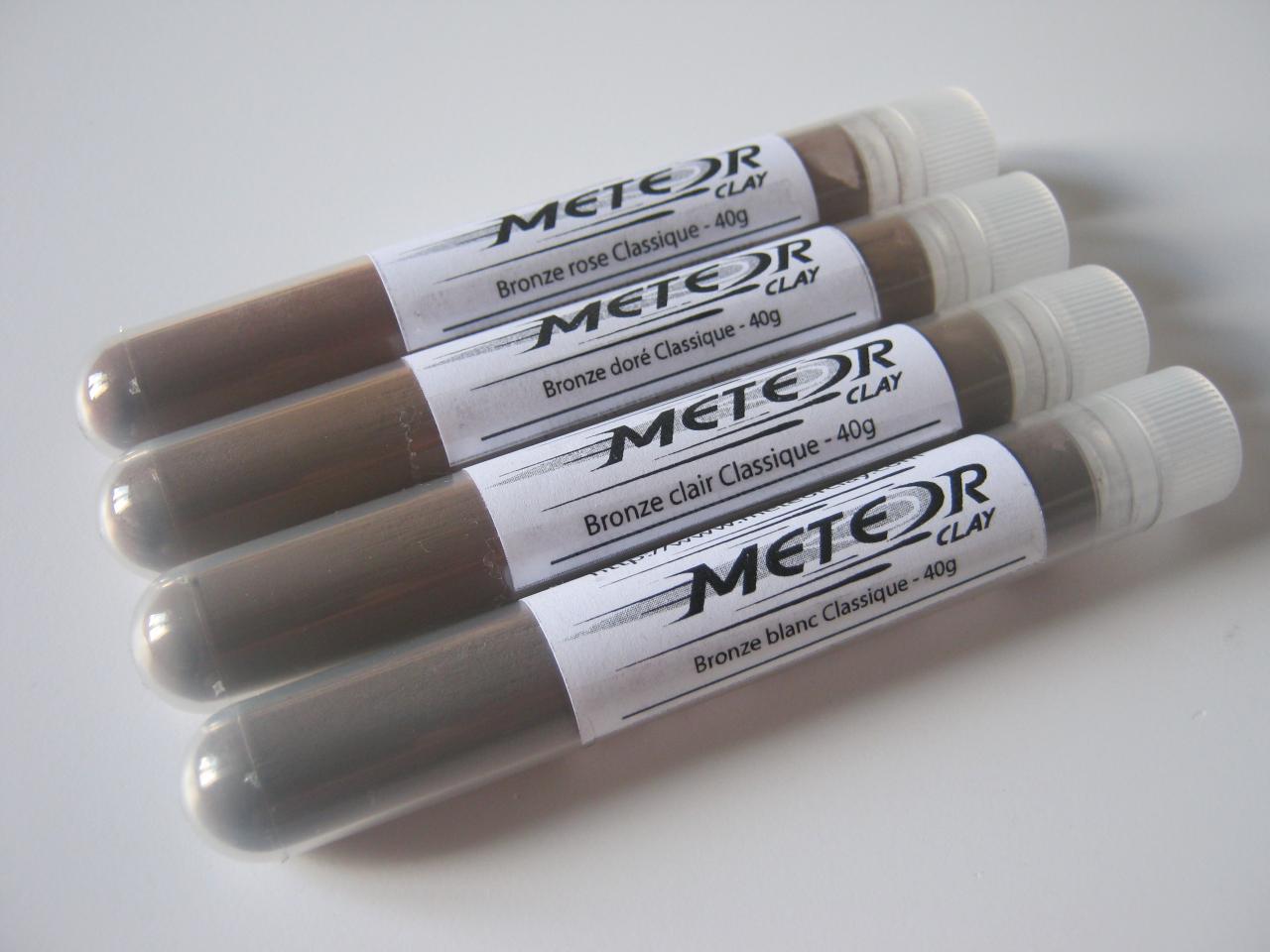 Sample pack 4 colors - Classics
Availability: In stock, next-day shipping
19,90€ inc. tax
Packaged in 4 flasks of 40g.

This pack contains a flask of every bronze color: 40g of golden bronze, 40g white bronze, 40g of pink bronze and 40g of clear bronze.

In the state of powder, the preparation can of years. It is recommended to prepare only the just quantity of necessary clay for a working session.

A hydrated claycan preserve several months in the freezer.
After drying, a firingin a high-temperature oven (Météor M20 for example) gives an object perfectly solid !

Guaranteed pure bronzes and Copper without nickel.

Ideal for the manufacturing of rings, pendants, bracelets, earrings, medals etc....
A detailed instructions for use will be joined to the sending.
Livre d'or
Val72
On 2021-01-28 15:24:15
Bonjour ! Je suis très satisfaite, envoi rapide et soigneusement emballé... Avec en plus un petit cadeau... ...
Emmanuelle Guillois
On 2020-12-30 16:06:48
Toujours autant de plaisir à commander chez MeteorClay. Je sais que les produits sont parfaits et qu'ils ...
Jean-Louis Warnant
On 2020-12-16 13:11:31
Super rapide pour la réception. Merci à toute l'équipe !!!
Alice Boussahba
On 2020-10-20 10:08:45
Un petit oubli dans la première commande, problème réglé très vite, service client joignable rapidement, ...
Lainesaar
On 2020-10-19 15:08:49
Merci, Friends!
Ophélie Parise
On 2020-07-10 17:36:31
Bonjour, Je recommande les yeux fermés. Bon matériel, livraison rapide, et nous avons même eu deux ...
wahid Boucheneb
On 2020-06-05 13:43:03
Je recommande vraiment les reproductions de Sesterces proposées par Jérémie ! + Commande reçue rapidement ...
Ludivine S
On 2020-05-15 22:51:23
Commande bien reçu , malgré la pandemie qui cause bien des soucis dans la reprise sans encombre ...