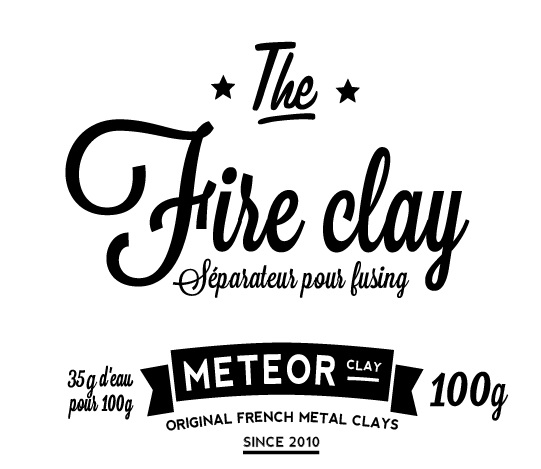 Fire clay : shelf primer
Availability : In stock, next-day shipping
1,90€ inc. tax
Condition : new
Binder to realize at your home-made metal clay.

This binder also allows to get back a old hydrated clay which lost its plastic qualities.

Dose of 30g to realize more than a kilo of ready for use clay (approximately 20g for 1 kilo).
Livre d'or
Alice Boussahba
On 2020-10-20 10:08:45
Un petit oubli dans la première commande, problème réglé très vite, service client joignable rapidement, ...
Lainesaar
On 2020-10-19 15:08:49
Merci, Friends!
Ophélie Parise
On 2020-07-10 17:36:31
Bonjour, Je recommande les yeux fermés. Bon matériel, livraison rapide, et nous avons même eu deux ...
wahid Boucheneb
On 2020-06-05 13:43:03
Je recommande vraiment les reproductions de Sesterces proposées par Jérémie ! + Commande reçue rapidement ...
Ludivine S
On 2020-05-15 22:51:23
Commande bien reçu , malgré la pandemie qui cause bien des soucis dans la reprise sans encombre ...
Lyne
On 2020-04-29 12:06:17
Commande bien reçue malgré la situation, bravo Farida et Jérémie!
Louis Pereira de Castro
On 2020-03-24 17:35:01
Bonjour. Malgré les désagréments postaux que l'on connait, je viens de recevoir ma commande. C'est parfait. ...
ANDRE Mathieu
On 2020-02-27 11:37:45
Bonjour, Commande reçue rapidement. Un grand MERCI pour les cadeaux.