Blog
Hopefully, you will be pleased to hear that our products are now available in Russia.
http://www.artclayrussia.ru/artclaysilver
If you want to resell the products available on the website, you can ask to be registered as a retailer and purchase from a reserved price list.
If you'd like to join us this project, please contact us !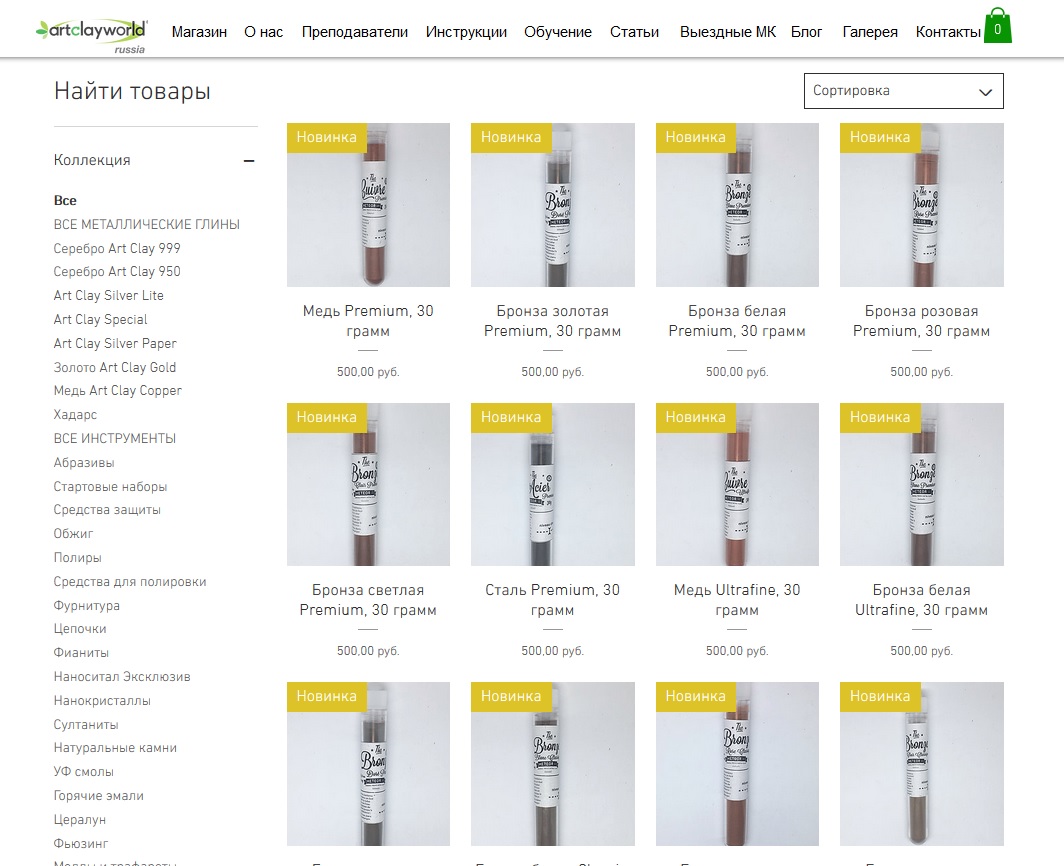 Livre d'or
Françoise Zainal
On 2018-08-01 22:49:07
Comme d'habitude, c'est arrivé très vite merci beaucoup et merci pour le cadeau :-) Fran
Patricia Dulieu
On 2018-06-06 10:09:05
Bonjour,commande bien arrivée,merci pour le petit cadeau,prête à essayer,et vous donner des nouvelles. ...
Sophie DUREL
On 2018-05-05 09:03:09
tout est bien arrivé, MERCI pour le remboursement des frais de port en trop et pour le petit cadeau ...
Yamina Yahiaoui
On 2018-03-11 10:34:39
Très contente d'être tombée sur meteor clay moi qui voulait faire des bijoux avec la pâte car c'est ...
Sophie DUREL
On 2018-03-08 17:28:18
Bonjour ! Mon M40 cloud est bien arrivé ... tout est ok (et merci pour le bol en inox). Je viens de ...
Kenyrowe
On 2018-03-07 16:02:15
Livraison rapide et soignée, les pates se travaillent trés bien, cuisent bien moins longtemps que leurs ...
Selenya
On 2018-02-19 03:22:31
Comme toujours très satisfaite de ma commande... Les feuilles de texture sont magnifiques et à un prix ...
Natacha Journou
On 2018-01-30 07:06:12
Commande traité et envoyer avec rapidité!J ai commander des petite plaques de texture, je les ais essayer ...