Blog
Hopefully, you will be pleased to hear that our products are now available in Russia.
http://www.artclayrussia.ru/artclaysilver
If you want to resell the products available on the website, you can ask to be registered as a retailer and purchase from a reserved price list.
If you'd like to join us this project, please contact us !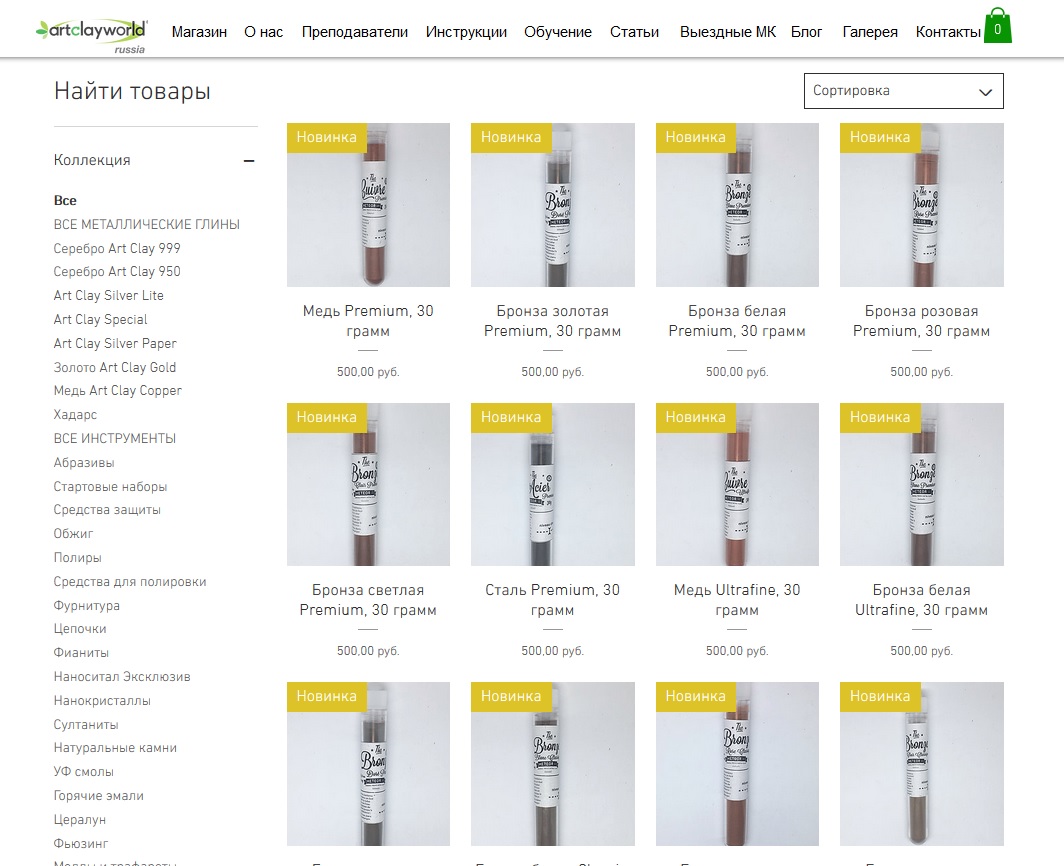 Livre d'or
Selenya
On 2017-11-22 02:19:24
Four et accessoires impeccablement emballés, délai de livraison très rapide, mode d'emploi on ne peut ...
Françoise Z
On 2017-11-17 01:53:49
bien arrivé et merci pour le cadeau Fran
meteorclay
On 2017-11-16 18:48:07
Bonjour Julien, le conditionnement a bien été modifié pour assurer un maximum d'étanchéité. Cela permet ...
Julien Lirola
On 2017-11-16 15:25:33
Nouvelle commande de pâte d'argent et le service est toujours très bon. Je suis agréablement surpris ...
Françoise Z.
On 2017-11-08 13:37:46
bonjour, bien reçu, comme d'habitude. et merci pour les plaques Fran
Valérie Croigny
On 2017-10-26 09:51:33
Un grand merci pour la livraison rapide et le petit cadeau qui ajoute au plaisir! et toujours un grand ...
jean francois delmotte
On 2017-07-31 16:31:35
Commande reçue, tout est parfait XD et merci pour le petit cadeau joint à la commande
Gaelle Prudhomme
On 2017-07-06 12:40:45
Bonjour, commande bien reçue, les produits sont superbes et merci beaucoup pour les petits cadeaux… A ...