Home

/

We are available in Russia !
We are available in Russia !
Hopefully, you will be pleased to hear that our products are now available in Russia.
http://www.artclayrussia.ru/artclaysilver
If you want to resell the products available on the website, you can ask to be registered as a retailer and purchase from a reserved price list.
If you'd like to join us this project, please contact us !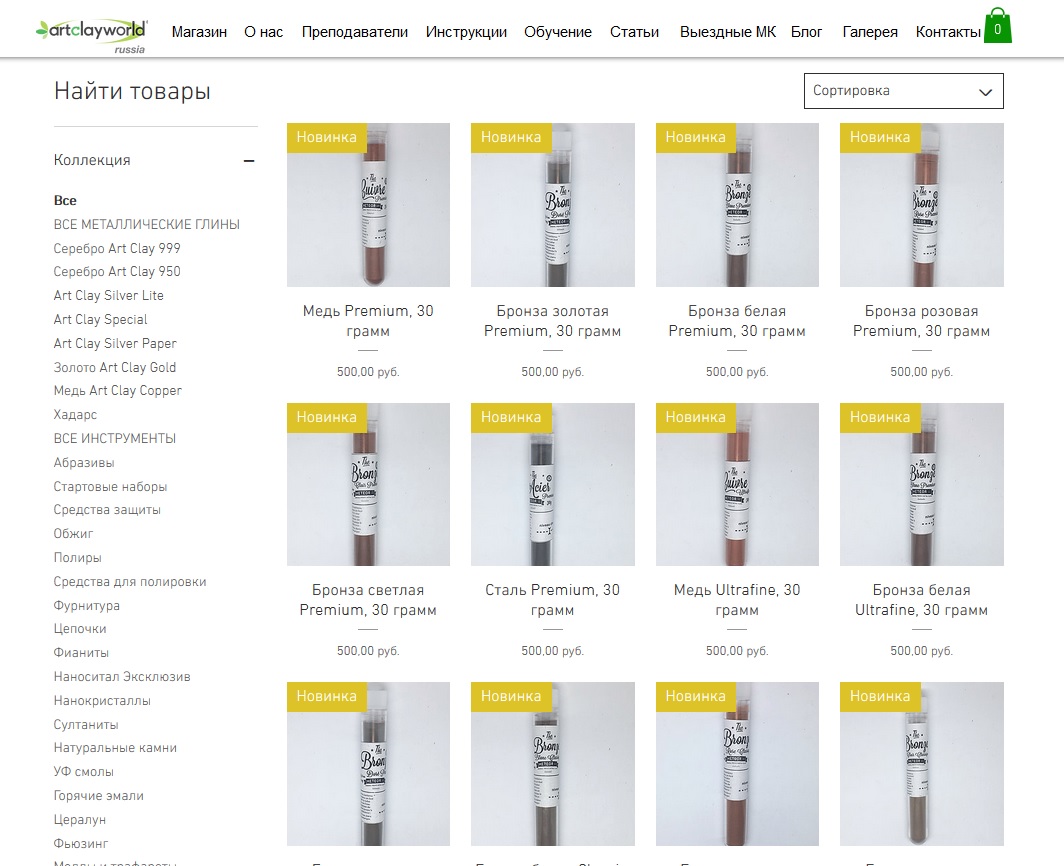 Livre d'or
Val72
On 2021-01-28 15:24:15
Bonjour ! Je suis très satisfaite, envoi rapide et soigneusement emballé... Avec en plus un petit cadeau... ...
Emmanuelle Guillois
On 2020-12-30 16:06:48
Toujours autant de plaisir à commander chez MeteorClay. Je sais que les produits sont parfaits et qu'ils ...
Jean-Louis Warnant
On 2020-12-16 13:11:31
Super rapide pour la réception. Merci à toute l'équipe !!!
Alice Boussahba
On 2020-10-20 10:08:45
Un petit oubli dans la première commande, problème réglé très vite, service client joignable rapidement, ...
Lainesaar
On 2020-10-19 15:08:49
Merci, Friends!
Ophélie Parise
On 2020-07-10 17:36:31
Bonjour, Je recommande les yeux fermés. Bon matériel, livraison rapide, et nous avons même eu deux ...
wahid Boucheneb
On 2020-06-05 13:43:03
Je recommande vraiment les reproductions de Sesterces proposées par Jérémie ! + Commande reçue rapidement ...
Ludivine S
On 2020-05-15 22:51:23
Commande bien reçu , malgré la pandemie qui cause bien des soucis dans la reprise sans encombre ...