Home

/

We are available in Russia !
We are available in Russia !
Hopefully, you will be pleased to hear that our products are now available in Russia.
http://www.artclayrussia.ru/artclaysilver
If you want to resell the products available on the website, you can ask to be registered as a retailer and purchase from a reserved price list.
If you'd like to join us this project, please contact us !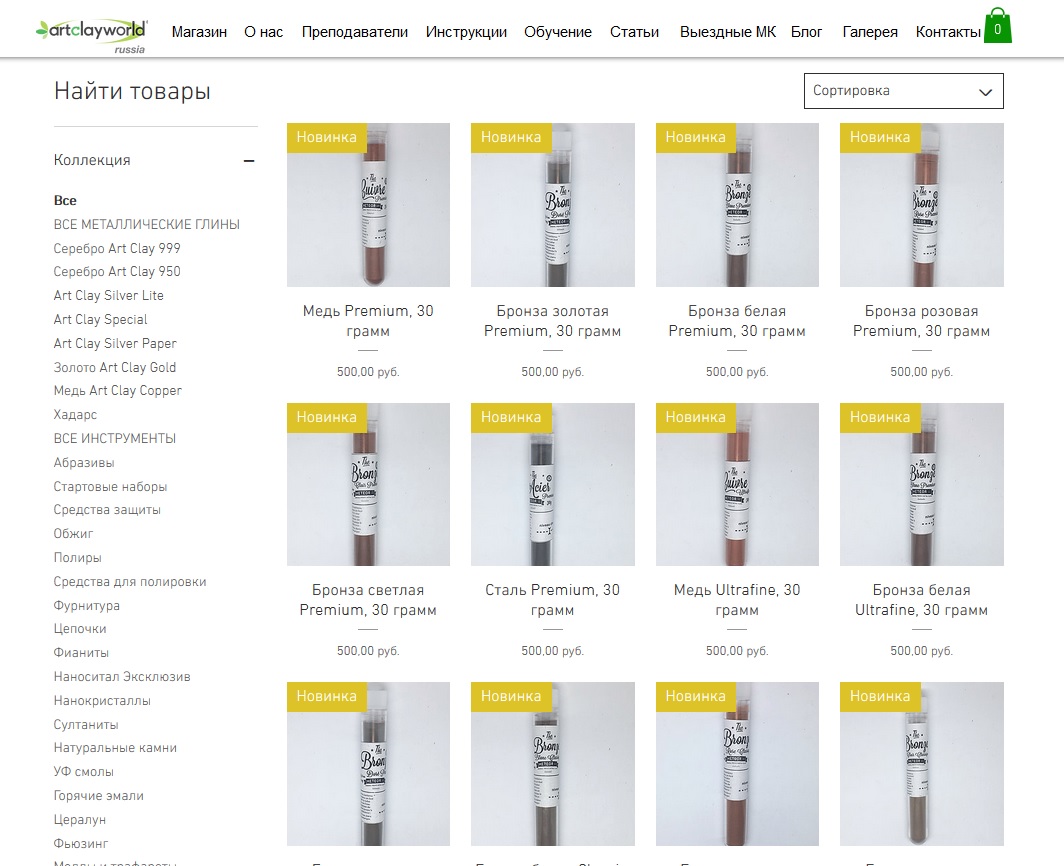 Livre d'or
ANDRE Mathieu
On 2020-02-27 11:37:45
Bonjour, Commande reçue rapidement. Un grand MERCI pour les cadeaux.
Ave Lainesaar
On 2020-02-21 15:47:53
Thank you for everything. Very friendly team.
Nathalie PIERARD
On 2020-02-13 10:54:09
Un très grand merci à toi Farida pour le remboursement très rapide et l'envoi de ma commande, votre ...
Valerie Delcros
On 2020-01-21 18:23:59
Merci Farida...j ai reçu toutes les commandes malgré les délais un peu longs de la poste...mille mercis ...
Gaspard Céline
On 2019-12-09 15:08:56
Comme d'habitude ma pâte de bronze dorée UF est arrivée à la vitesse de l'éclair, merci mille fois!
Sophie DUREL
On 2019-11-23 16:19:17
Bonjour, ma commande est arrivée ce matin, tout est parfait comme d'habitude, et merci à vous pour les ...
Myriam
On 2019-11-16 11:01:28
Mille mercis pour la rapidité liée à ma commande. Et les petits cadeaux, comme toujours ! Les protections ...
Françoise Zainal
On 2019-09-09 14:33:13
j bonjour en retard pour mes 2 mots de remerciement. Vos 2 derniers envois étaient parfaits, arrivés ...